It's that time of year again…​when the temperatures start to cool, the leaves begin to change colors, and rain is more frequent. In this lesson, we'll look at what autumn is like in Norway and go over some autumn vocabulary.
Grammar Review
Sentence structure
While most Norwegian sentences use the subject-verb-object (SVO) word order, like English does, Norwegian does have the V2 (verb second) rule. If an adverbial phrase or subordinate clause is at the front of the sentence, the subject and the verb have to switch places (this is called "inversion") so that the verb stays in the second position.
Eksempel
English

SVO

Oliver jobbet ti timer i går.

Oliver worked ten hours yesterday.

Emilie laget lunsj mens barna lekte.

Emilie made lunch while the children played.

V2

I går jobbet Oliver ti timer.

Yesterday, Oliver worked for ten hours.

Mens barna lekte, laget Emilie lunsj.

While the children played, Emilie made lunch.
If a sentence has more than one verb, the second verb will be in a nonfinite form (e.g. å finne). If the sentence has inversion, then the subject will come between the finite (i.e. conjugated) verb and the nonfinite verb.
Eksempel
English

SVO

Markus begynte å lese den nye boken i går.

Markus started reading the new book yesterday.

August prøvde å lage middag da moren hans kom på besøk.

August tried to make dinner when his mother came to visit.

V2

I går begynte Markus å lese den nye boken.

Yesterday, Markus began to read the new book.

Da Augusts mor kom på besøk, prøvde han å lage middag.

When August's mom came to visit, he tried to make dinner.
Verb Conjugation
Conjugating present tense of verbs in Norwegian is fairly simple. Most present tense verbs just add an -r to the end of the infinitive.
| Infinitive | Present | English | Infinitive | Present | English |
| --- | --- | --- | --- | --- | --- |
| Å tegne | Tegner | Draws / Drawing | Å spille | Spiller | Plays / Playing |
| Å besøke | Besøker | Visits / Visiting | Å reise | Reiser | Travels / Travelling |
There are some exceptions / irregulars:
| | | | | | |
| --- | --- | --- | --- | --- | --- |
| Infinitive | Present | English | Infinitive | Present | English |
| Å kunne | Kan | To be able to | Å måtte | Må | To have to |
| Å skulle | Skal | To have to; to be going to | Å ville | Vil | To want |
| Å være | Er | To be | Å vite | Vet | To know |
Past tense conjugation is a bit more difficult, however there are some guidelines (but keep in mind there are exceptions).
If the verb ends with a double consonant, consonant cluster, or voiced plosive (b / d), past tense will end in -et.

If the verb ends in a single consonant (except v / b / d), past tense ends in -te.

If the verb ends with v or diphthong, the past tense ends in -de.

If the verb has only one syllable with a long vowel, past tense ends in -dde.
Rule Number

Infinitive

Past Tense

English

1

Å snakke

Snakket

Talked

Å ønske

Ønsket

Wished

2

Å lære

Lærte

Learned

Å kjøpe

Kjøpte

Bought

3

Å leve

Levde

Lived

Å pleie

Pleide

Used

4

Å bo

Bodde

Lived
For future tense, typically the present tense verb is used with a time adverbial to clarify it is a future action.
| | |
| --- | --- |
| Eksempel | English |
| Filip jobber ikke i morgen. | Filip doesn't work tomorrow. |
| Ella har fest neste helg. | Ella is having a party next weekend. |
Adjective Basics
Adjectives typically have to agree with the gender and the number of the noun.
Singular Indefinite
Plural Indefinite

Norwegian

English

Norwegian

English

Masculine

En stor varulv

A big werewolf

Store varulver

Big werewolves.

En ond edderkopp

An evil spider

Onde edderkopper

Evil spiders

Feminine

Ei stor flaggermus

A big bat

Store flaggermus

Big bats

Ei ond kråke

An evil crow

Onde kråker

Evil crows

Neuter

Et stort gresskar

A big pumpkin

Store gresskar

Big pumpkins

Et ondt beist

An evil beast

Onde beist

Evil beasts
When the noun is in the definite form, the adjective takes an -e ending (like in the plural indefinite above).
Singular Definite
Plural Definite

Norwegian

English

Norwegian

English

Masculine

Den store varulven

The big werewolf

De store varulvene

The big werewolves

Denne onde edderkoppen

This evil spider

Disse onde edderkoppene

These evil spiders

Feminine

Den store flaggermusa

The big bat

De store flaggermusene

The big bats

Denne onde kråka

This evil crow

Disse onde kråkene

These evil crows

Neuter

Det store gresskaret

The big pumpkin

De store gresskara

The big pumpkins

Dette onde beistet

This evil beast

Disse onde beista

These evil beasts
Autumn in Norway
While the peak tourist season in Norway is in the summer, there is still much to do and see in the autumn. The weather can range from summer-like temperatures in September to possible snow in November. Wind and rain are more frequent in the autumn months.
Many Norwegians enjoy nature hikes in the mountains during these months. If you do go hiking this time of year, pay attention to weather advisories (it is recommended that certain trails are not travelled on during autumn because they can become dangerous). The leaves changing color make for a beautiful display. This is also a great time of year to see the Northern Lights (your best chance to see them is above the Arctic Circle). Of course, if you don't like to be outside in the chillier temperatures, autumn is a great for gathering with friends and / or family and experience the feeling of "kos"…​ the feeling of comfort, coziness, and warmth one feels with the right atmosphere.
In the autumn, there are many art exhibits, cultural festivals, and concerts that one can attend. For example, there is the HøstJazz jazz festival in Sola, the Dark Season music festival in Kristiansand, and the Sørveiv-Live arts festival also in Kristiansand. Between the end of September and the beginning of October, school children have a week holiday and many museums have special activities for the kids.
While Halloween is not a big holiday in Norway, it has slowly started catching on in more recent years, especially among younger Norwegians. Those who do get into the spirit tend to keep decorations to a minimum. Young children might go trick-or-treating around their neighborhood. Some Norwegians may throw themed costume parties the weekend before Oct 31st. There are also supposedly haunted places in Norway that one can visit. In Stavanger, there is a Halloween Walk where you can learn about the local haunts.
Autumn Vocab
Nouns & Adjectives
Autumn

Høst (en)

Acorn

Eikenøtt (ei)

Autumn equinox

Høstjevndøgn (en)

Apple cider

Eplesider (en)

Apple orchard

Eplehage (en)

Apple pie

Eplepai (en)

Bat

Flaggermus (ei)

Beast

Beist (et)

Bonfire

Bål (et)

Bounty

Dusør (en)

Brisk

Rask

Caramel apple

Karamelleple (et)

Cauldron / Kettle

Kjele (en)

Cemetery / Graveyard

Gravplass (en) /
Kirkegård (en)

Chestnut

Kastanje (en)

Chilly

Kjølig

Cobweb

Spindelvev (et)

Coffin

Kiste (en)

Colorful

Fargerik

Corn (on the cob)

Mais(kolbe) (en)

Cornfield

Maisåker (en)

Cornucopia (aka "Horn of Plenty")

Corpse

Lik (et)

Cozy

Koselig

Cranberry

Tranebær (et)

Creature

Skapning (en)

Crisp

Sprø

Crop

Avling (ei)

Crow

Kråke (ei)

Danger

Fare (en)

Dangerous

Farlig

Darkness

Mørke (et)

Death

Døden

Deciduous

Lauvfellende

Demon

Demon (en)

Devil

Djevel (en)

Dusk / Twilight

Skumring (en)

Eerie

Uhyggelig

Eggnog

Eggelikør (en)

Evil / Wicked

Ond

Falling leaves

Fallende blader

Fear

Frykt (en)

Feast

Festmåltid (et)

Fireplace

Peis (en)

Fog

Tåke (ei)

Foggy

Tåkete

Foliage

Løvverk (et)

Ghost

Spøkelse (et) / Gjenferd (et)

Ghost story

Spøkelseshistorie (en)

Goblin

Goblin (en)

Goose / Geese

Gås (ei) / Gjess

Goosebumps

Gåsehud (en)

Gourd

Kalebass (en)

Grave

Grav (ei)

Gravestone / Tombstone

Gravstein (en)

Grim Reaper

Mannen med ljåen

Grotesque

Grotesk

Harvest

Innhøsting (en)

Haunted

Hjemsøkt

Hay

Høy (et)

Haybale

Høyball (en)

Hazelnut

Hasselnøtt (ei)

Hearth

Ildsted (et)

Hoodie

Hettegenser (en)

Horror film

Skrekkfilm (en)

Hurricane

Orkan (en)

Jack-o-lantern

Gresskarlykt (ei)

Magic

Magi (en)

Maple syrup

Lønnesirup (en)

Maple tree

Lønnetre (et)

Midnight

Midnatt

Monster

Monster (et)

Murder

Mord (et)

Murderer

Morder (en)

Murderous

Morderisk

Mysterious

Mystisk

Mystery

Mysterium (et)

Nature

Natur (en)

Nightmare

Mareritt (et)

Nocturnal animal

Nattdyr (et)

November

November

Nut

Nøtt (ei)

October

Oktober

Occult

Okkult

Odor

Lukt (ei)

Omen

Jærtegn (et)

Ominous

Illevarslende

Orchard

Frukthage (en)

Owl

Ugle (en)

Pale

Blek

Paranormal

Paranormal

Phenomenon

Fenomen (et)

Pinecone

Kongle (ei)

Pine tree

Furutre (et)

Predator

Rovdyr (et)

Prey

Bytte(dyr) (et)

Pumpkin

Gresskar (et)

Pumpkin patch

Gresskaråker (en)

Pumpkin pie

Gresskarpai (en)

Quilt

Rain

Regn (et)

Raincoat

Regnjakke (en)

Raven

Ravn (en)

Risk

Risiko (en)

Ritual

Ritual (et)

Scarf

Skjerf (et)

Scarecrow

Fugleskremsel (et)

Scary

Skummelt

Scream

Skrik (et)

Scythe

Ljå (en)

Season

Årstid (en)

September

September

Shadow

Skygge (en)

Shapeshifter

Hamløper (en)

Sinister

Ondskapsfull / Skremmende / Skummel

Skeleton

Skjelett (et)

Sorcery

Trolldom (en)

Soul

Sjel (ei)

Spell

Trylleformel (en)

Spellbound

Trollbundet

Spider

Edderkopp (en)

Spirit

Ånd (en)

Spooky / Creepy

Skummel

Squash

Squash (en)

Squirrel

Ekorn (et)

Stench

Stank (en)

Strange

Rar

Straw (hay)

Strå (et)

Supernatural

Overnaturlig

Superstition

Overtro (ei)

Sweat

Svette (en)

Sweater

Genser (en)

Sweet potato

Søtpotet (en)

Sweet potato pie

Søtpotetpai (en)

Terror

Skrekk

Tractor

Traktor (en)

Turkey

Kalkun (en)

Umbrella

Paraply (en)

Vampire

Vampyr (en)

Wagon

Vogn (ei)

Walnut

Valnøtt (ei)

Werewolf

Varulv (en)

Wheat

Hvete

Whisper

Hvisk (et)

Witch

Heks (en)

Wolf

Ulv (en)

Zombie

Zombie (en)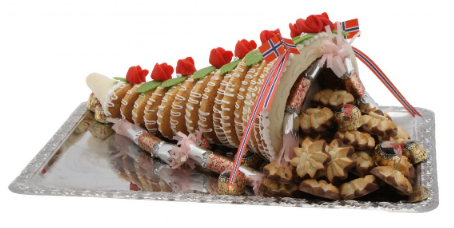 Verbs
| | | | |
| --- | --- | --- | --- |
| To be afraid | Å være redd | To be startled | Å kveppe / kvekke / skvette |
| To cackle | Å kakle | To cast a spell | Å kaste en forbannelse |
| To chant | Å messe | To conjure | Å trylle |
| To crackle | Å knitre | To crawl | Å krabbe |
| To creak | Å knirke | To creep | Å krype |
| To crochet | Å hekle | To fear | Å frykte |
| To grab / grip | Å gripe | To harvest / reap | Å høste |
| To haunt | Å hjemsøke | To hibernate | Å gå i dvale |
| To hide | Å gjemme | To howl | Å hyle / Å ule |
| To groan | Å stønne | To growl | Å knurre |
| To kill | Å drepe | To knit | Å strikke |
| To murder | Å myrde | To possess (i.e. by a ghost) | Å besette |
| To quilt | Å kvilte | To rake (i.e. leaves) | Å rake |
| To rustle | Å rasle | To scare | Å skremme |
| To scream | Å skrike | To shapeshift | Å skifte ham |
| To shiver | Å skjelve | To spook | Å spøke |
| To stab | Å stikke | To torture | Å torturere |
| To whisper | Å hviske | To yell | Å rope |
Phrases
Rest in peace - Hvil i fred
Trick or treat - "Knask eller knep" ELLER "Digg eller deng"
That gave me chills - Det ga meg frysninger
Exercise: Write a ghost story together.